Have you come across a VOB file and wondered what it is? Chances are you've been using a VOB file without knowing it.
VOB stands for Video OBjects.
It is a video container format associated with DVD. If you come across a VOB file or have received or downloaded one, chances are it has been extracted from a DVD.
When your play a DVD on a DVD player, you'll see disc loading and the disc playing messages on the player screen. You'll not see any mention of a VOB file. You'll also not see a VOB file when you navigate through a DVD menu.
However, when you open it on a computer DVD drive by right-clicking on it and exploring disc content , you'll see the file structure of a DVD movie.
What Data Can Be Included in a VOB Container?
You can have video, audio, navigation information, subtitles, and a DVD menu in a VOB container.
The most important part of a VOB container is the .vob file. From the video angle, it consists of an MPEG-2 system stream complying with the standard laid down in ISO 13818-1.
You can find this file in the Video_TS folder. This folder is found in the root structure of a DVD movie.
Video content is found in the files named like this: VTS_01_1.VOB.
VTS stands for Video Title Set.
In VTS_01_1.VOB, 01_1. means Title 1 in Section 1.
There's also a Video _TS VOB file. This will usually appear before the movie plays. This file is reserved for menus and trailers.
Note the Video_TS IFO file, too. IFO stands for InFOrmation. It carries details of aspect ratio, languages, subtitles, and so on.
The BUP files act as the backup for the IFO files. As you can see, they carry the same file names and file sizes.
Why Play a VOB File?
If you have a DVD player, there's no need to meddle with a VOB file. You just have to pop in a DVD into your player and you're good to go.
The same goes if you have a DVD drive on your computer. What if you don't have a DVD player or and you want to play the DVD video on a computer that doesn't come with a DVD drive?
The way to go is to extract the VOB files from your DVD and play it back as explained below.
How to Play VOB Files on Windows
The only way you can directly play VOB files is through a software DVD or media player. You don't have to buy one, as there are many free software players available out there. Let's take a look at some media players that play VOB files.
Before that, let it be known that you may not be able to watch a full movie if you play a single VOB file.
If you wish to view the entire movie, you would have to copy the VIDEO_TS folder to your hard drive or flash drive.
VLC Media Player
VLC Media Player is well-known in the video world. It supports almost any video format out there ranging from MP4, MKV, WebM, and MOV.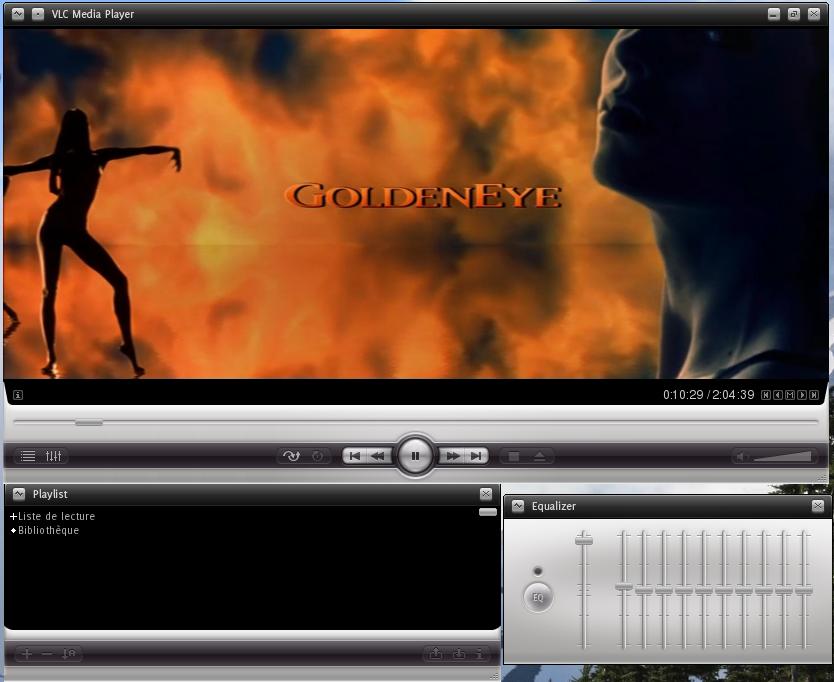 It also supports playback of DVD folders with VOB files or individual VOB files.
The best part is it's available for Windows, Mac, Linux, and Android.
Media Player Classic
This is one Windows media player that supports the playback of various video file formats. This includes .vob files.
It's spyware-free, contains no advertisements or toolbars. The main drawback is development work on it stopped in 2017.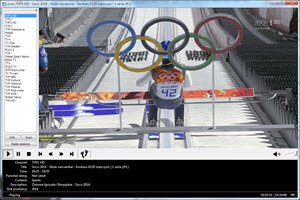 But then you can download Media Player Classic's final version (v1.7.13)to play your VOB files.
GOM Player
This is another versatile media player that can play popular video formats including VOB files. It is available for Windows, Mac, Android, and iOS.
The standout feature of this player is its codec finder. If a particular format is unplayable, GOM will help you download a codec required for its playback.
Also, GOM Player has the ability to play damaged video files and files that are being downloaded.
KM Player
KM Player is available for Windows. The developer claims that there are an estimated 1.5 billion video playbacks a month across the globe.
It has a wide range of codecs and supports HD formats such as 3D,4K, and 8K.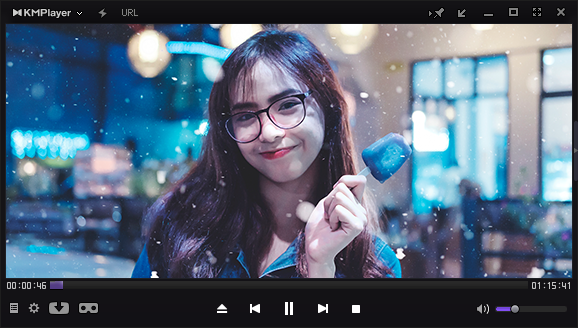 It does support the playback of VOB files as well.
Media Player Doesn't Support VOB Playback
Rename Your VOB File
What if your media player doesn't support the playback of .vob files?
There's a simple workaround.
You can rename .vob to an MPEG-2 extension. For example Video.vob can me renamed to Video.mpg or Video.mpeg.
A possible drawback is some MPEG-2 media players don't support subtitle tracks.
Convert VOB File to MP4
If VOB playback is a problem, the easiest way to play a VOB file is to convert it to MP4 through a video converter.
If you have a small file size, you may use any of these online video converters.
If each file is more than 1GB, then you would need to install a video converter in your computer.
A recommended free program is the well-known Handbrake.
How to Merge VOB Files
As explained above a full-length movie is split into many VOB files. So, if you want to watch it on a computer or other device that doesn't support DVD playback, you would have to merge these files into single VOB file.
You may also use online video joiners to merge VOB files. But these services are suitable for small file sizes. If you have three of four VOB files with more than 1 GB, then an online video service won't be a wise option.
The better option is to use Handbrake to merge your VOB files.
Use VobEdit
VobEdit is a freeware program that can cut and join VOB files. It can also demultiplex VOB files (separate combined AV signals).
Use DVD Flick
If you have several VOB files and wish to merge them, you can burn them as DVD. Use the free DVD Flick.
Use a DVD Ripper
If you have the DVD with you and have a DVD drive on your computer, you can convert the the DVD into popular format like MP4.
In this way, you don't have to go through the hassle of merging VOB files into a single video file or converting them to MP4.
Be reminded though that a DVD ripper will extract only the main movie, leaving out menus, trailers and special features.
Check out these free DVD rippers which can do the job for you.
Frequently Asked Questions
Will a VOB File Play on a DVD Player?
A VOB file won't play on a DVD player, if its not part of the DVD file strructure. In other words if you copy a VOB file to DVD as a data file, it won't play in a standalone DVD player. You will need the other files – IFO, BUP as well. You can only create them through a DVD burning program.
Can VOB Play in Windows Media Player?
VOB files can be player in Windows Media Player 12 and above. If your Windows Media Player doesn't play VOB files, you'll be prompted to download the necessary codec.